"FIFTY TWO FT" SERIES, KNOCKDOWN CENTER, 2016
I initiated a series of long-term wall paintings in a public corridor that has a 52 foot long wall.
Amie Cunat, The Clock is Taking a Nap, August 3 - December 31, 2017
Carl E. Hazlewood, Traveler, April 15 - July 16, 2017
Sarah Heinemann, Skagit, November 20, 2016 - March 12, 2017.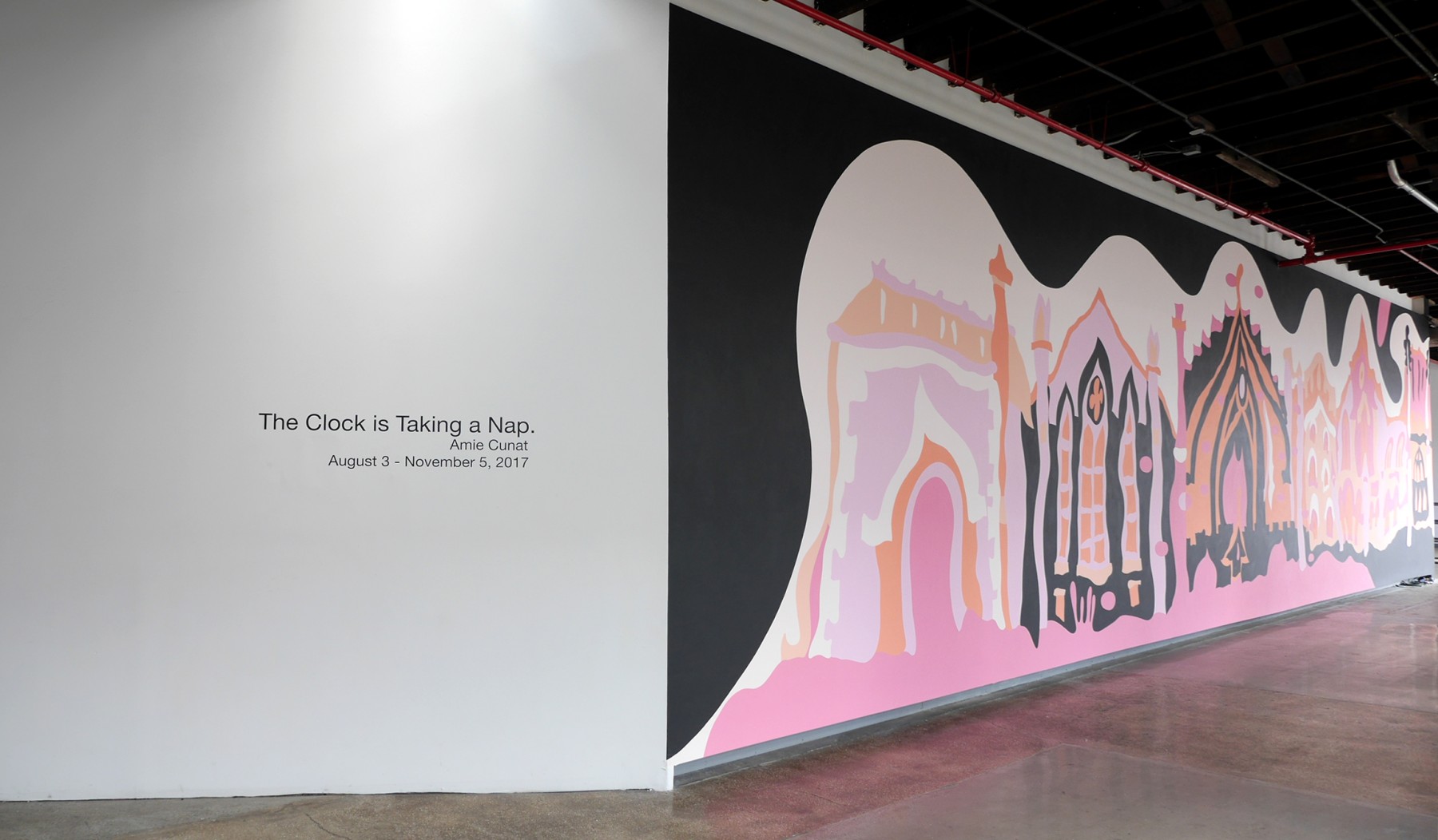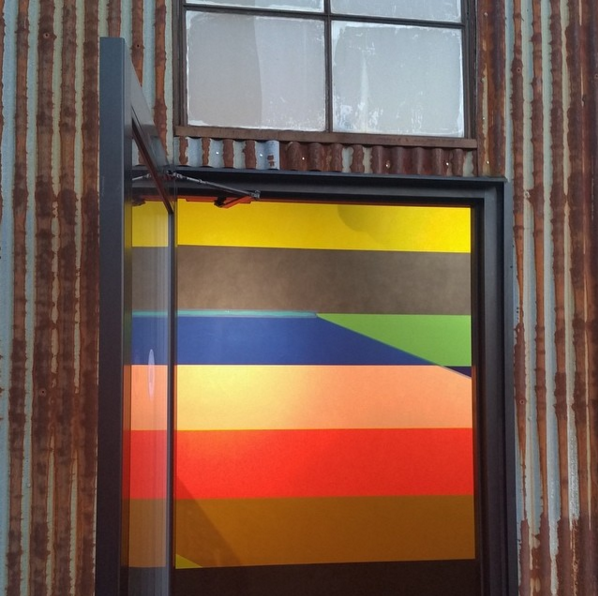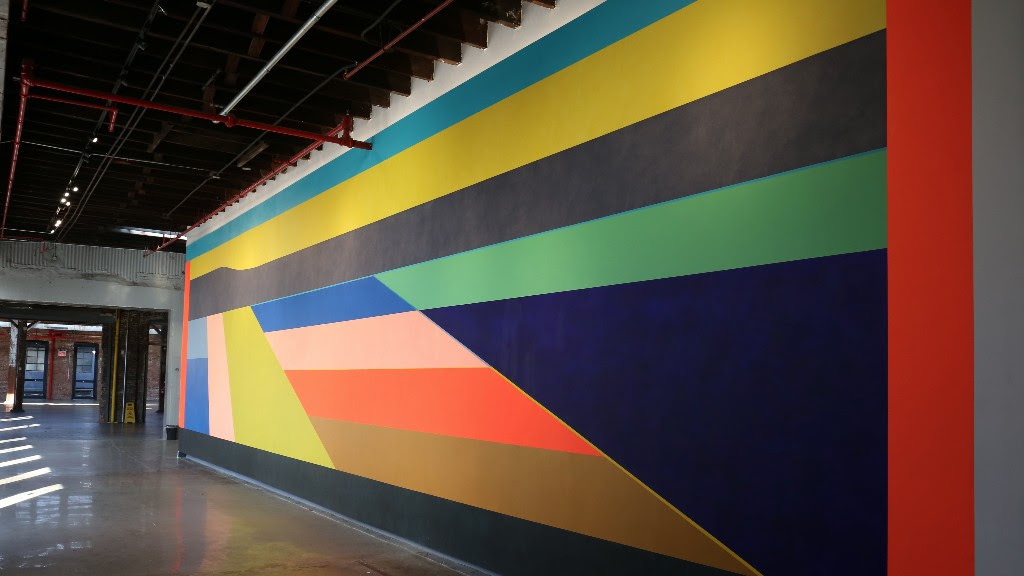 ANNA MIKHAILOVSKAIA AND JOHN SCHACHT, KNOCKDOWN CENTER, 2016
This exhibition paired the sculptural works by Anna Mikhailovskaia alongside works on paper by John Schacht. Where Mikhailovskaia's sculptural works are architectural, exude constraint, and challenge perceptions of weight and scale, Schacht's works on paper are organic, saturated in color, and diaristic. The pairing asks viewers to wander back and forth between intimate and large-scale works, both manifesting a surprisingly similar mystical quality through pattern and contrast. The exhibition re-contextualizes works by John Schacht, a relatively unknown self-taught artist who worked in Chicago during the 60's and 70's and relocated to rural Iowa until his death in 2009, with contemporary artist Anna Mikhailovskaia, who lives in Brooklyn and received her MFA from RISD in 2007. ***Review by Diana McClure in the Brooklyn Rail, 6/3/16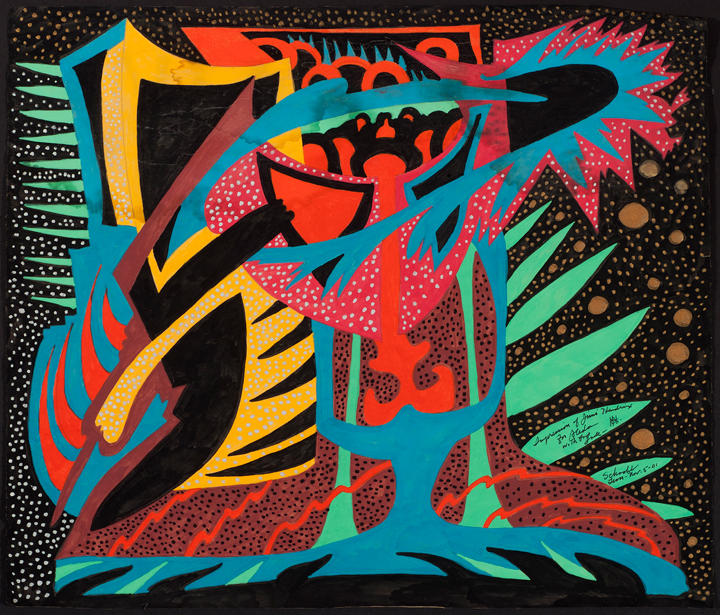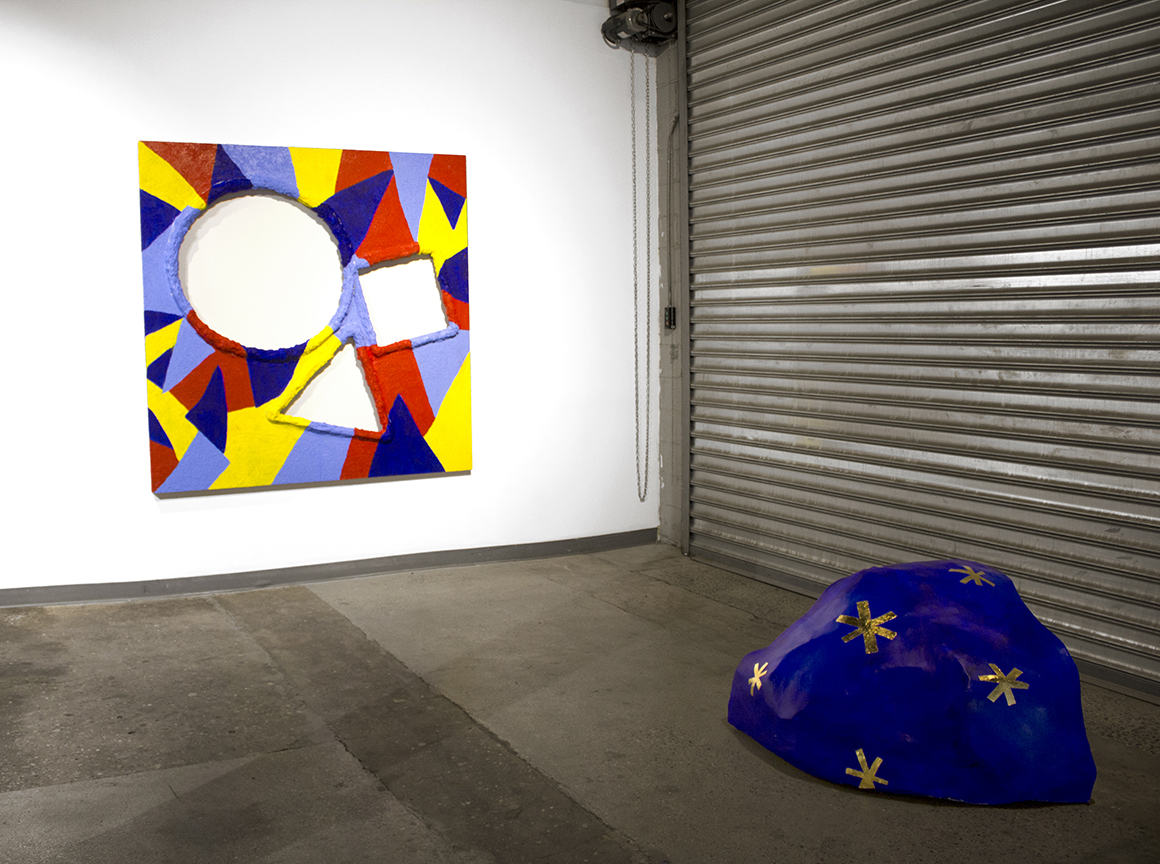 NEGATIVE SPACE, co-curated with Gabrielle Garland, KNOCKDOWN CENTER, 2015
Negative Space featured five artists whose works reference the domestic environment. Through various media, the artworks in this exhibition explored the temporal and spatial intervals between humans and the objects that most closely surround them. Referencing the emotional and psychological space of home, the works were placed in stark contrast to Knockdown Center's vast industrial space. The exhibition explored how works depicting the domestic can simultaneously convey an emotion of feeling exposed and vulnerable. Artists included: Jeremy Coleman Smith, Rachel Higgins, Cait Carouge, Lauren Gregory and Kevin Frances. There was a special event "Xaymaca/Queens," on Sunday March 28 which was an intimate dinner hosted by Eric May's Piranha Club (a Chicago-based underground supper club) and Artist-Chef Paul Anthony Smith.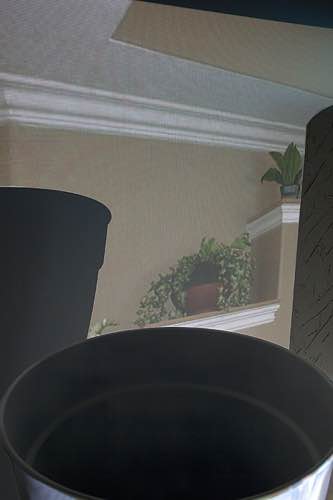 JOHN DILG AND KARSTEN KREJCAREK, REGINA REX, NYC 2013
This exhibition came out of a long discussion with Regina Rex about how to frame and present the small, sensitive and poetic paintings by John Dilg, a past Professor of mine from the University of Iowa. To contextualize his work into a contemporary dialogue, we paired his work with the unworldly videos by Karsten Krejcarek. These videos explore the idea of mystical landscapes and magical rituals by using cultural inspiration and footage from his travels to Bolivia. Terri C. Smith wrote a full text to accompany the exhibition describing the pairing as "an exploration of how our interactions with and memories of place inform mental constructs through a combination of private and shared realities." The two bodies of work, painting and video, couldn't be further from each other in their physicality. Comparing the screen and its accompanying sounds with the tactility of a delicately painted surface, leaves the viewer with a rich understanding of how each medium creates mood, empathy, and expresses the artist's imagination.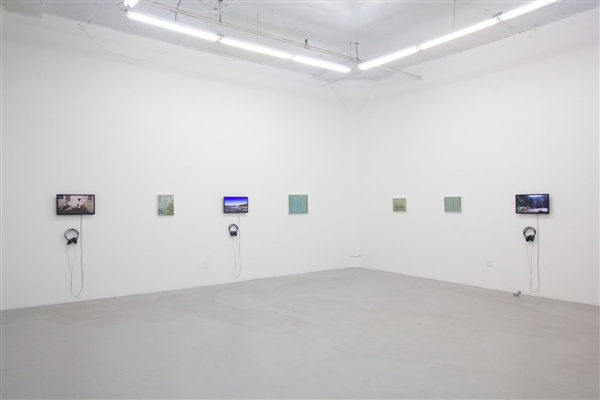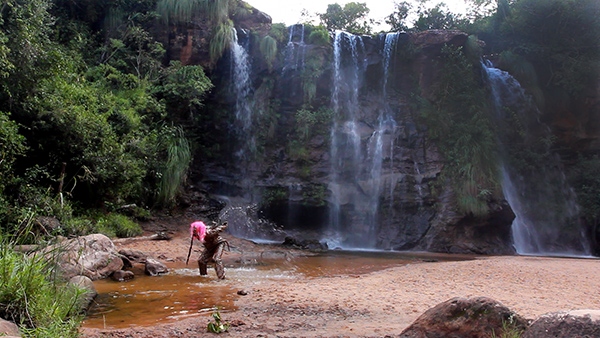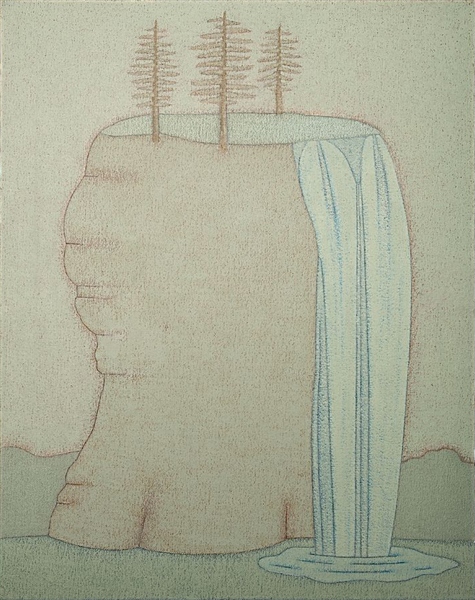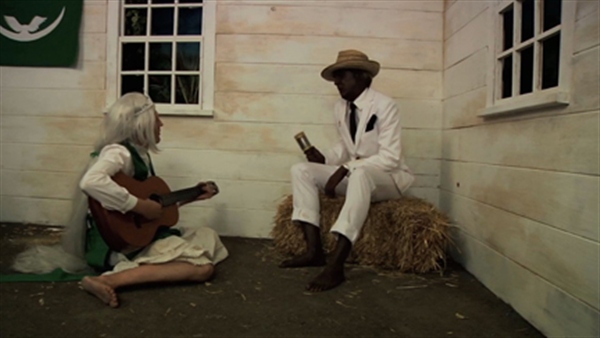 DEJA VU, REGINA REX, 2011
This exhibition featured works that reveal the process of their own making while sharing an interest in form and illusion. Often made in one medium and then again in another, each artist in the exhibition appropriates images and materials from their own studio practice. Most use painting as either the origin or the destination for a given work, not unlike experiencing the uncanny sensation that a present event may have occurred in the past. All the works featured were made once, and then again. Artists included: Ivin Ballen, Tatiana Berg, Lisa Sigal, Frank Trankina and Selina Trepp. ***Review by Enrico Gomez in Wagmag 11/1/11
CROSS-FADE, SWIMMING POOL PROJECT SPACE, CHICAGO, 2009
"Cross-Fade," an exhibition that opened on February 14, 2009, explored the work of artists in romantic relationships with other artists. These artist couples didn't normally collaborate with one another but their independent practices had been in dialogue for some time. Asking them to be in a show together was a comparison of their independent practices and an experiment in seeing similarities across media. For example, Todd Simeone's photography and his partner Michelle Bolinger's paintings are equally invested in surface and light. Richard Rezac's sculpture and Julia Fish's paintings seen side-by-side portray an undeniable conversation about abstraction, formal rhythm, color, and the importance of edge. Michael Thomas and his partner Kevin Kaempf have independent collaborative practices and in this show collaborated for the first time together on a video. The three couples are artists whose work I know well and were chosen because of the way I had seen similarities in their work develop over time.